Eyebrows will come back! They need to be pampered and sublimated in order to start over  business as usual. Look at the current trend, for a beautiful space-time line.
Just like fashion or make-up, our eyebrows follow the trend. For years, they have been revolutionizing. Delicate eyebrows are out of date. You prefer a harmonious, thick and clear line to shape your eyes. lately "Soap browsing" It's the trend of eyebrows On Fleet Because of their soft and bright appearance. But from now on, new variants appear in the field of beauty and promise to replace "soap" eyebrows. But what are these new trends?
Eyebrows brushed or brushed
Brushing eyebrows is a variant of soap eyebrows. Like their elders, their eyebrows are soft, plump, more natural, not too much definition, not too much solidification, not too serious appearance. In fact, for some time, cosmetics have tended to return to nature, eyebrows are no exception.
Brush eyebrows to get a universal look, not only for all eye shapes, but also for all facial shapes. They feature structure and coordination, and create an instant eye lift.
It's easier to accept when your eyebrows are thick enough. The effect will be more natural. Women with thin and sparse eyebrows need make-up to get perfect lines.
For a beautiful eyebrow brush, we first fill the sparse area with an eyebrow brush with a color similar to our hair or hair. We especially recommend you Our lofty eyebrow pencil-Yes. We draw small diagonal lines to imitate hair. Then use eyebrow glue to increase volume and multi-dimensional appearance. Eyebrows from head to ark, from ark to tail. We use gel to fix the eyebrows. There's nothing simpler than that!
The boy's eyebrows
The trend, known as "student eyebrows," was inspired by singer perrie Edwards, who recently showed off thick, textured and natural eyebrows. "Effect"School boy"It's a neat line without any sense of work. Besides, the students' eyebrows awaken people's eyes.
In order to adapt to this trend, you can use a small eyebrow pencil to create a pattern similar to small natural hair to create definition. The thin, sparse eyebrows will be sublimated in order to thicken them. Then add eyebrow glue, such as Our color browser shape gel Give our bow strength and volume. Like pencils, we choose tones that are close to our hair and the natural color of our hair. The eyebrows are then fixed with a transparent brush, but slightly less diagonal than the eyebrows. We try not to be too structured and rigid, eyebrows must look a little "messy", in order to be more fashionable.
The eyebrows are shadowed or shadowed
Dark eyebrows are one of the most important trends of the year, so when you go back to school, you'll find that they're not surprising, they're just inevitable!
As the name suggests, to obtain shaded eyebrows, you have to create a diffuse shadow effect to emphasize your bow through make-up. The result is natural and realistic, the eyebrows are defined without being too structured.
This trend is quite different from brushed eyebrows and school eyebrows since it is not the same makeup products that are used. In fact, to make a shaded eyebrow, one uses a powder instead of a pencil to fill its line. It is possible to use a special powder for the eyebrows or an eye shadow. It is chosen matte and a color similar to that of his hair and hair.
For beautiful shaded eyebrows, we start by filling the area of his line that we want to highlight the most or on the most sparse areas. We avoid putting too much product not to create a look too strict, the idea is to get a soft and diffuse result. It is then advisable to wipe the excess powder on his hand before filling his eyebrows. Don't forget to fade the make-up by brushing your eyebrows with a small pin. For a natural look, your eyebrows are fixed with a clear fixing gel.
If our eyebrows are particularly sparse or if you want to get a slightly more intense look, it is also possible to use a cream like our Perm-A-Line eyebrow cream to create shade. Apply it strategically to fill the sparse areas with a bevelled brush. Once again, we use little product and we do not forget to fade. If our eyebrows are very thin, it is possible to use a pencil to fill them before using the powder for a perfect line.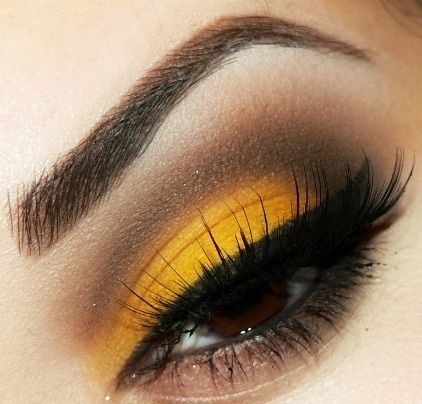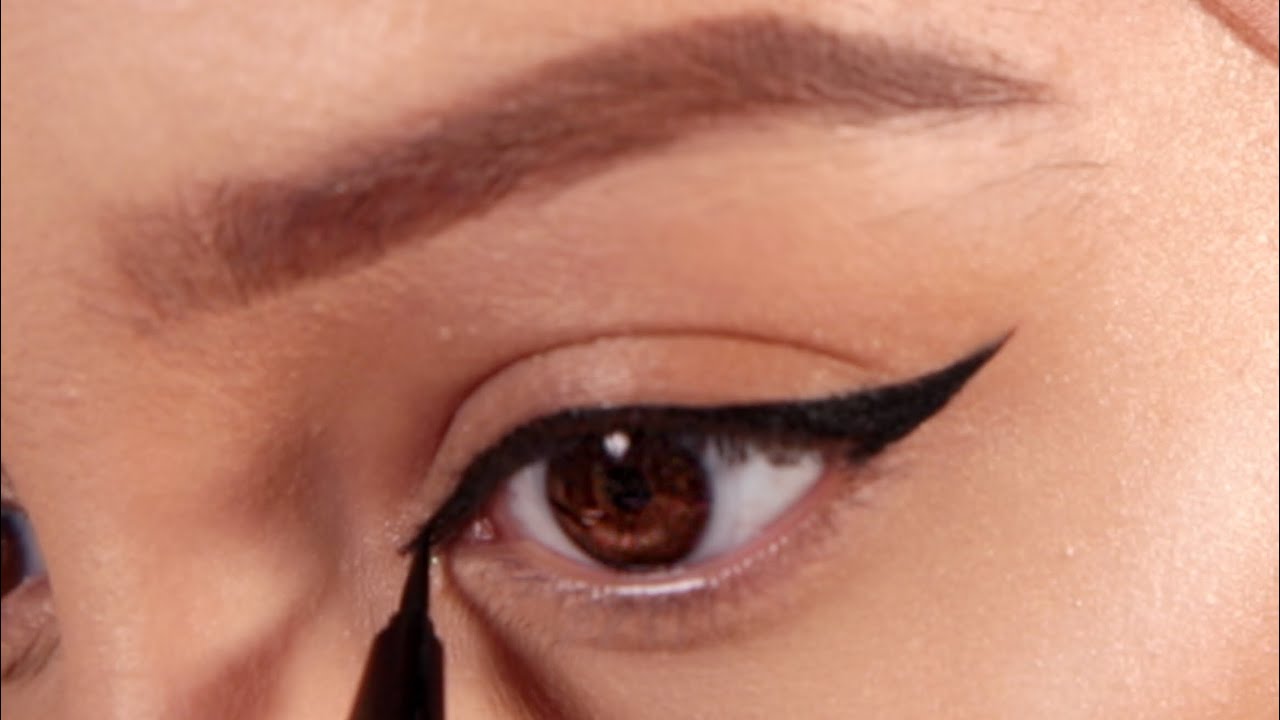 How do you make your own eyeliner?
Making his own eyeliner at home may seem complicated and yet it is perfectly possible to create his makeup at home with a few ingredients. Here's the recipe! More and more women choose beauty produ...
Read more