How do you make your own eyeliner?
Making his own eyeliner at home may seem complicated and yet it is perfectly possible to create his makeup at home with a few ingredients. Here's the recipe!
More and more women choose beauty products Homemade That it be creams for the face and body, care for the hair but also makeup. When you look at the list of ingredients in make-up products it may seem intimidating and discouraging. Yet, despite appearances, creating his own makeup is not as complicated as one might imagine. In addition, realizing its eyeliner requires only a few inexpensive ingredients.
What is eyeliner?
The eyeliner is a very old makeup product, especially used by Egyptians to sublimer the face. Kohl is a mineral powder that was originally composed of lead sulphide or antimony sulphide. Lead, sulphur, animal fat, burned wood, or bitumen could also be found.
In the first eyeliners marketed, there were many ingredients such as thimerosal, preservatives, turpentine, lead and aniline. If brands are now trying to reduce the list of toxic ingredients, creating their own eyeliner is a way to ensure that the product is non-toxic to the eyes.
How do you make your own eyeliner?
Two types of eyeliner can be realized. Firstly, a product containing only water or a product based on water and oil.
To concoct its own eyeliner, it takes lanolin, castor oil, waxes and, of course, the colour that can be active charcoal and/or mineral pigments. To select the correct mineral pigments, it is important to check that they are approved for cosmetic use. Many hues are generally available, but it is advisable to give preference to the most natural, such as brown or black.
To make a water-based eyeliner, a teaspoon of activated carbon is placed in a small bowl that is associated with a few drops of distilled water. Distilled water is preferred because other waters may contain bacteria. The two ingredients are mixed until a homogeneous paste is obtained. And that is all! Only a small amount of product remains to be collected before applying it with a biswater brush with the upper eyelid cilia.
To make an oil-based eyeliner, a half teaspoon of grated beeswax or beeswax pellets is melted with a half teaspoon of vegetable oil. It is possible to choose castor oil but also coconut oil, sweet almond or grape seed. It then adds about a quarter of a teaspoon of activated carbon and then the same amount of distilled water. It is mixed with a small whip or a fork. For the dough to be more homogeneous, a small amount of lecithin can be added.
How do I use your home eyeliner?
These eyeliners apply like any other eyeliner with a bevelled brush. It is applied to the upper and/or lower cilia. To draw a perfect line, one creates a line by drawing several small strokes and one does not forget to take its time. It adapts its line to the shape of its eyes for the sublimer. We draw a thin and stretched line for the round eyes but also for the small eyes, we create height for the eyes falling while the eyes bridled will be highlighted thanks to the effect "eyes of cat", which is currently very trendy. The eyes of almond can, on the other hand, allow all forms, even the most adventurous ones.
Even if the product is non-toxic, the makeup step is not to be ignored. These two eyeliners disguise themselves with an ordinary makeup, micellar water or vegetable oil such as coconut oil. A cotton disc is placed on the eye and gently wiping along the eyelashes, without rubbing it to avoid damage.
What precautions should be taken?
These two home-made eyeliners keep for about a month in the refrigerator. They do not contain conservatives. Thus, it is important to renew the product every four weeks to avoid as much as possible the formation of bacteria that could damage makeup, but also eyes.
A clean brush is used in the application of eyeliner and is cleansed well before letting it dry in the open air. To minimize bacteria, a small amount of product is collected that is placed on the hand or in a small dish, rather than putting the brush in the container.
The eyeliner is not applied in the mucosa of the eye, also known as "waterline" or "water line" in French. This can irritate your eyes and cause inflammation.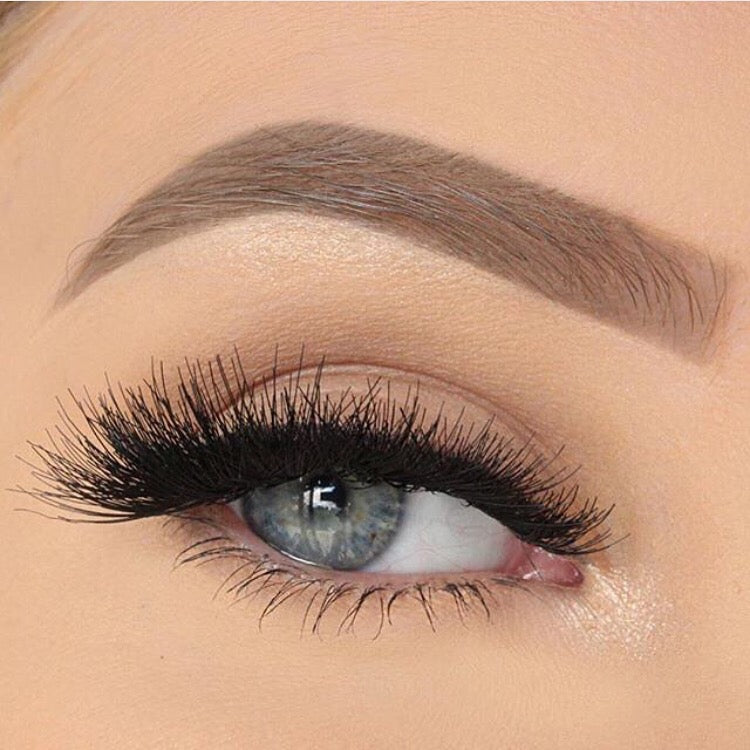 Eyebrows will come back! They need to be pampered and sublimated in order to start over  business as usual. Look at the current trend, for a beautiful space-time line. Just like fashion or make-up...
Read more