The temporary eyebrow tattoo, a good idea or a bad idea?
A new beauty trend is emerging on the famous platform TikTok, this is the ephemeral eyebrow tattoo. But is this really a small revolution in the makeup world? Find out all there is to know about this new phenomenon.
A new trend is gaining momentum on the famous platform TikTok. Internet users are increasingly intrigued by temporary eyebrow tattoos. We are not talking about semi-permanent makeup like microblading but rather ephemeral tattooing. These tattoos are sold in packs and are made with standard dyes and adhesives. They work like most temporary tattoos. For a beautiful, well-supplied and structured arch, all you have to do is clean your skin well before applying the tattoo to the eyebrow area. Press with a little water to moisten it and then remove the film. Thus, an absolutely perfect eyebrow emerges on the skin. These temporary tattoos are said to last for five days. But is it really a good idea to give in to this trend?
For the result to be optimal, followers of the trend are forced to shave their eyebrows. The tattoo should be applied to a smooth surface, it is not a filler. This tattoo simply replaces the eyebrow. Shaving your eyebrow hair is not the best option either to clean your line or to completely remove it. The eyebrows, like the eyelashes, protect the eyes from dust, pollution but also sweat and UV rays from the sun. They are therefore essential and not only because they harmonize the face and enhance the look. The area around the eyes is also a part of the face where the skin is very thin. Shaving weakens the skin, especially if it is a repeated shave. For the result to be perfect, the tattoo must be applied to hairless skin. Thus, it is essential to shave your eyebrows every 3 to 5 days. This can cause irritation and the appearance of small pimples. In addition, there is a risk of cuts. This can then cause scarring and damage the hair follicle. Thus, the hairs will no longer grow back and your eyebrows may be more and more sparse.
On the other hand, these tattoos can be a good option for women who suffer from alopecia or who have lost their eyebrow hair for a whole other reason. Temporary tattoos offer a fairly realistic result and much more precise than what can be achieved with a pencil. The eyebrows can look slightly shiny, but you just need to powder them in order to give them a more matte effect. It is even possible to add a few hairs using a pencil or felt-tip pen for more personalization.
These temporary tattoos last approximately 3-5 days. It is quite possible to wash your face and sleep with these temporary eyebrows. However, sweat, excess oil, and some cosmetics can affect them, which is not always practical. Tattoos will then need to be renewed more frequently.
Temporary eyebrow tattoos can look appealing because they allow you to achieve an effect similar to makeup with a pencil or felt-tip pen without applying makeup every day. They are a good alternative for those who are still hesitant to take the microblading course. They can also be a first step towards semi-permanent makeup. Microblading, however, remains the best option in the long run. This technique offers a realistic and natural result that allows you to display absolutely perfect eyebrows for a long time. During the session, the professional suggests a personalized color that matches the natural color of your eyebrows and hair. The beautician uses several shades for more definition and naturalness. She has a small blade with many micro-needles that scrape the skin in order to deposit the pigments. While you might think the procedure is painful, the pain is actually minimal and very bearable. Microblading is thought to mimic real body hair, so it's hard to tell if it's an existing hair or a tattooed hair. The result lasts about 1 to 3 years. It is necessary to carry out a touch-up within 8 weeks after the first session. A touch-up will then be essential every 8 to 12 months to maintain thick, harmonious and well-defined eyebrows. L'Atelier du eyebrow offers in its beauty salons a hair effect microblading service or a service that combines the advantages of microblading but also microshading with a beautiful shading effect.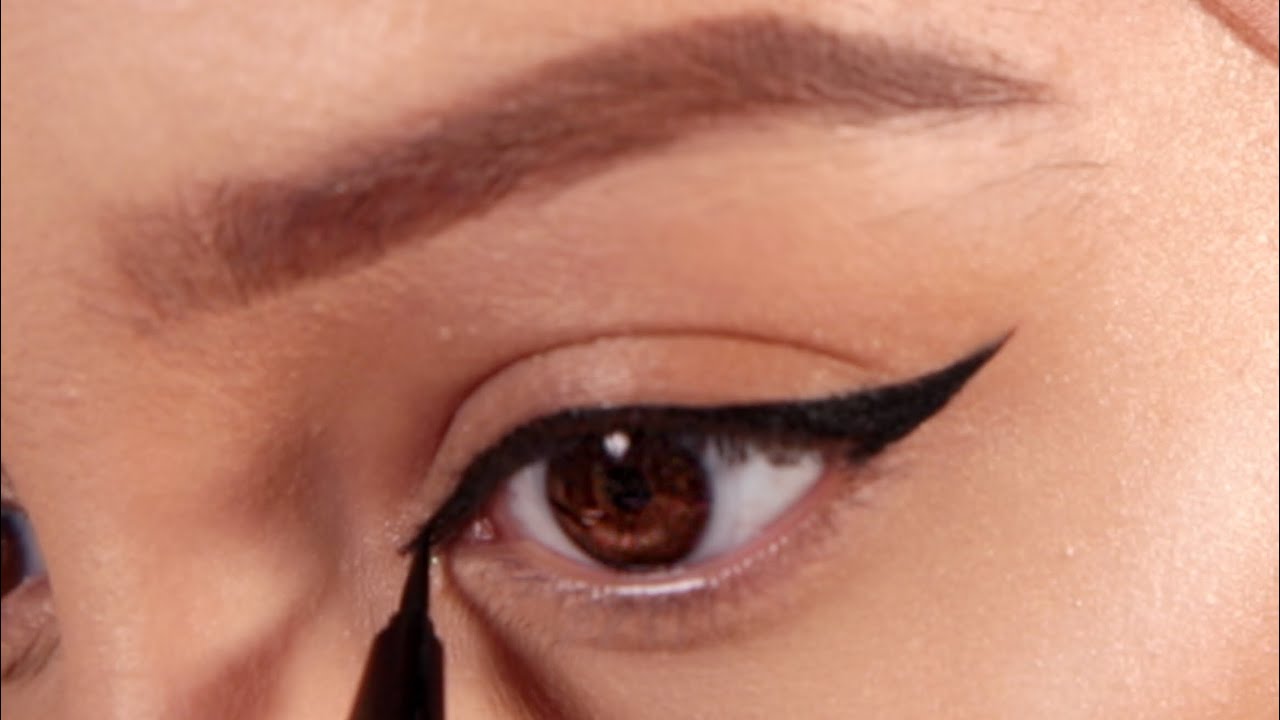 How do you make your own eyeliner?
Making his own eyeliner at home may seem complicated and yet it is perfectly possible to create his makeup at home with a few ingredients. Here's the recipe! More and more women choose beauty produ...
Read more