Is it a good idea or a bad idea to dye your eyebrows with suntan?
A new beauty hacker is becoming more and more popular on social networks. In order to dye their eyebrows, netizens just use self tanning agent. Good idea or bad idea?
Social networks are full of beauty hackers, a new discovery designed to improve our care or make-up habits, usually at a lower cost. Recently, a new eyebrow dyeing technology has caused a sensation on the Internet. The principle is very simple, in order to give your eyebrows more strength, you can use homemade dye... Self tanning. Many netizens are very proud to show a beautiful, homogeneous, clear line. This very popular beauty hacker works, but is that a good idea? Eyebrow studio tells you everything!
What's this new hacker beauty?
This Meimei dyeing technology is very simple and fast. First of all, thoroughly clean the place you want to dye, remove all residues and impurities, so that the skin is completely clean. We brush our eyebrows with a small snot. Then use the bevel brush to take a little bit of self tanning. Just highlight the thinnest area on the eyebrow. But be careful, you have to use a light hand so you don't put too much. If more than a little, just use a cotton swab soaked in micellar water to clean the self tanning. Third, gently brush the eyebrows upward and diagonally with a nail brush to ensure uniform product distribution and avoid overwork. After about an hour, you can wipe the beginning of your eyebrows with a cotton swab, so that your head won't be as black as the rest of the line, and the effect will be more natural. After another two hours (a total of three hours), clean the eyebrows thoroughly with micellar water, and then start to rotate.
Before using self tanning agent on eyebrows, it is important to choose a color suitable for your skin color, but the most important thing is to match the hair color to obtain greater uniformity. In addition, before you start using this homemade eyebrow dye, it's important to test at least 24 hours to see how the skin reacts to the product. So you can put some self tanning on the back of your ears or on your arms. After 24 hours, if there is no response, you can use it on your skin. This test can also determine the product's placement time by looking at the match between the skin color and the eyebrow color you want. This time may vary from product to product, but it also depends on the tone required.
It is also important to use a self tanning agent suitable for facial skin, a product harmful to the body. In fact, facial skin is thinner and more sensitive, especially near the eyes.
Are we really going to start?
To be sure, this fairly fast and economical technique is quite attractive. Some netizens who have tried this technology have got satisfactory results. However, depending on the self tanner chosen, experience may evolve into drama! The product may turn orange, which is what we want to avoid. In addition, this technique may be more or less suitable for chestnut or red hair, but it may cause damage to blonde hair.
It should not be forgotten that professionals generally recommend avoiding hair roots, eyebrows and of course eyelashes when applying a self-tanner. If this avoids the risk of demarcation, the product is not necessarily good for the hairs of your eyebrows. It is also noted that the skin is constantly renewing itself in this way, the fake tan can only last 3 to 4 days. It will then be necessary to repeat the experience quite frequently if the result is to remain homogeneous. Your eyebrows may not like to be constantly soaked in self-tanner. You are therefore not advised to use this technique although it is tempting. It is best to use eyebrow-appropriate products to take care of them and keep them healthy.
For a beautiful homogeneous and defined line, you are suggested rather our colorful Frosthape gel which makes up and stares at the eyebrows in a single gesture for a most natural effect. The Eyebrow Workshop also offers an eyebrow dye in the institute to intensify its line and mask any small white or greying hairs. The effects will be much more natural and will last up to 6 weeks, much longer than with self-tanner.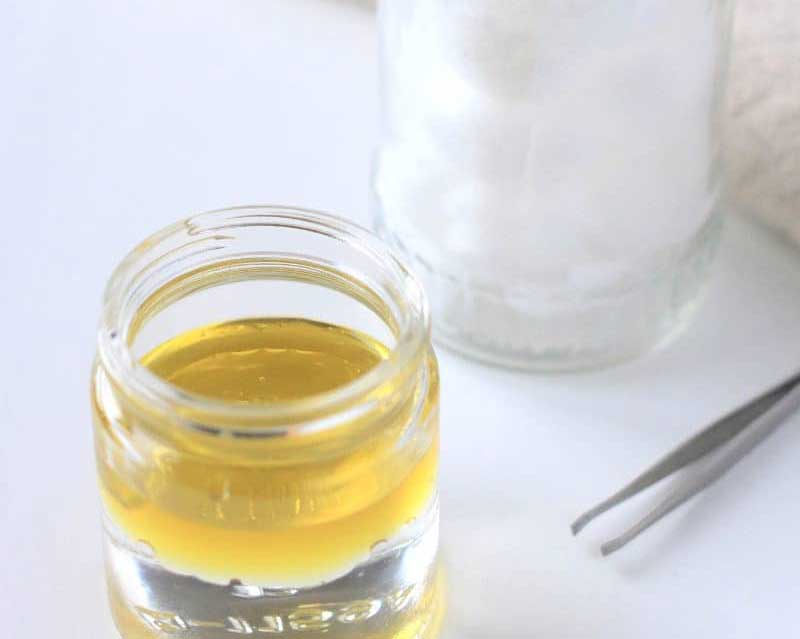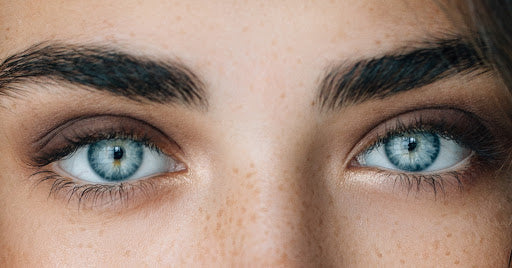 How to make up blue eyes to enhance them?
To bring out all the beauty and radiance of blue eyes, there are a few makeup rules you should know. Here are all our tips for a bewitching look! Blue eyes are particularly beautiful naturally, but...
Read more