How to make a gentle homemade makeup remover for the eyes?
Removing make-up from the eyes and eyebrows is an essential step in taking care of your eyes. But how do you make your own homemade makeup remover? Nothing easier ! Discover all the steps.
Whether it is to maintain the beauty of the skin, eyes and eyebrows, makeup removal is the basis of a healthy beauty routine. As natural products are used more and more for self-care, why not make your own eye makeup remover? Not only will it be chemical-free, it is also a great way to create a tailor-made treatment that suits your eyes perfectly. So what about making a DIY makeup remover?
Why is makeup removal important?
Makeup removal is an essential step in a good skincare routine. Make-up helps to create toxins on the surface of the epidermis, so it is necessary to remove it and cleanse the skin.
Mascara dries out the lashes, making them more brittle. They will then tend to break or fall more easily. The same is true for brow products which can damage the hairs. As for other products, they contribute to the aging of the skin if they are not removed. Fine lines can then form. As for the eyelids, they wrinkle more quickly.
Make-up clogs pores and can even interfere with the production of meibum which protects the eye and preserves the tear film. This can then cause irritation or even infection of the eyes, which are particularly fragile.
How to make your own makeup remover?
To dissolve eye makeup and gently remove it, use a two-phase makeup remover, that is, oil-based and water-based.
It is very easy to make your own tailor-made makeup remover using vegetable oil and floral water. We start by putting 10 ml of jojoba oil in a container. It is an excellent base because it is suitable for all skin types. Indeed, this oil is the one that comes closest to the sebum naturally secreted by our sebaceous glands. It has restructuring and moisturizing properties, it helps restore hydration to the skin, while protecting it against external aggressions  and drought. It penetrates easily without leaving a greasy film on the surface of the epidermis. Softening, it is perfectly suited to the delicate skin of the eyes. In addition, it is resistant to oxidation and heat, so there is no need to add preservatives or antioxidants in the preparation of the makeup remover.  You can also use coconut oil, sweet almond oil or even olive oil, all very mild and therefore suitable for the thin skin of the eyes.
20 ml of blueberry hydrosol are then added to the preparation. This floral water is known to refresh and calm tired, swollen or irritated eyes for a fresh and rested look. Cornflower hydrosol fights dark circles, puffiness and wrinkles. It can be paired or replaced with chamomile hydrosol. Green myrtle, lemon balm or eucalyptus floral waters are also good choices for gently removing makeup from the eyes.
We finish by adding 10 ml of castor oil with softening, repairing and soothing properties. It will also take care of the skin of the eyes gently.
All you have to do is shake the mixture well and your makeup remover is ready. The product is preferably stored in a tinted container and can also be placed in the fridge to increase the decongestant effect.
It is possible to mix different oils or hydrolates, provided that a preparation comprising an equal part the oily part and the aqueous part is respected.
What are the right actions for a good make-up removal?
The skin around your eyes is thinner, more delicate and fragile than on the rest of the face, so it should be treated gently.
To remove makeup properly and not damage your eyes or eyelashes, you should not rub too hard. This is because it can lead to redness, irritation, dryness of the skin and even fine lines from dehydration. We soak two cottons with makeup remover, one for each eye. Leave on the eyes and wipe gently. Slowly slide the cotton over the lash line, from the inner corner to the outer corner, then come back in the opposite direction with small downward movements without pulling.
We don't forget the eyebrows! Many of us tend to take off our eye makeup without thinking about eyebrows that we simply wash off with facial cleanser. However, the products used to make up the eyebrows require that they be removed with the same care as the eyes.
For an even more complete make-up removal, you can use a cotton ball soaked in hydrolate to remove the greasy effect of the two-phase make-up remover.
And to never be caught off guard, don't forget to slip a few capsules of our Push and Clean make-up removing wipe.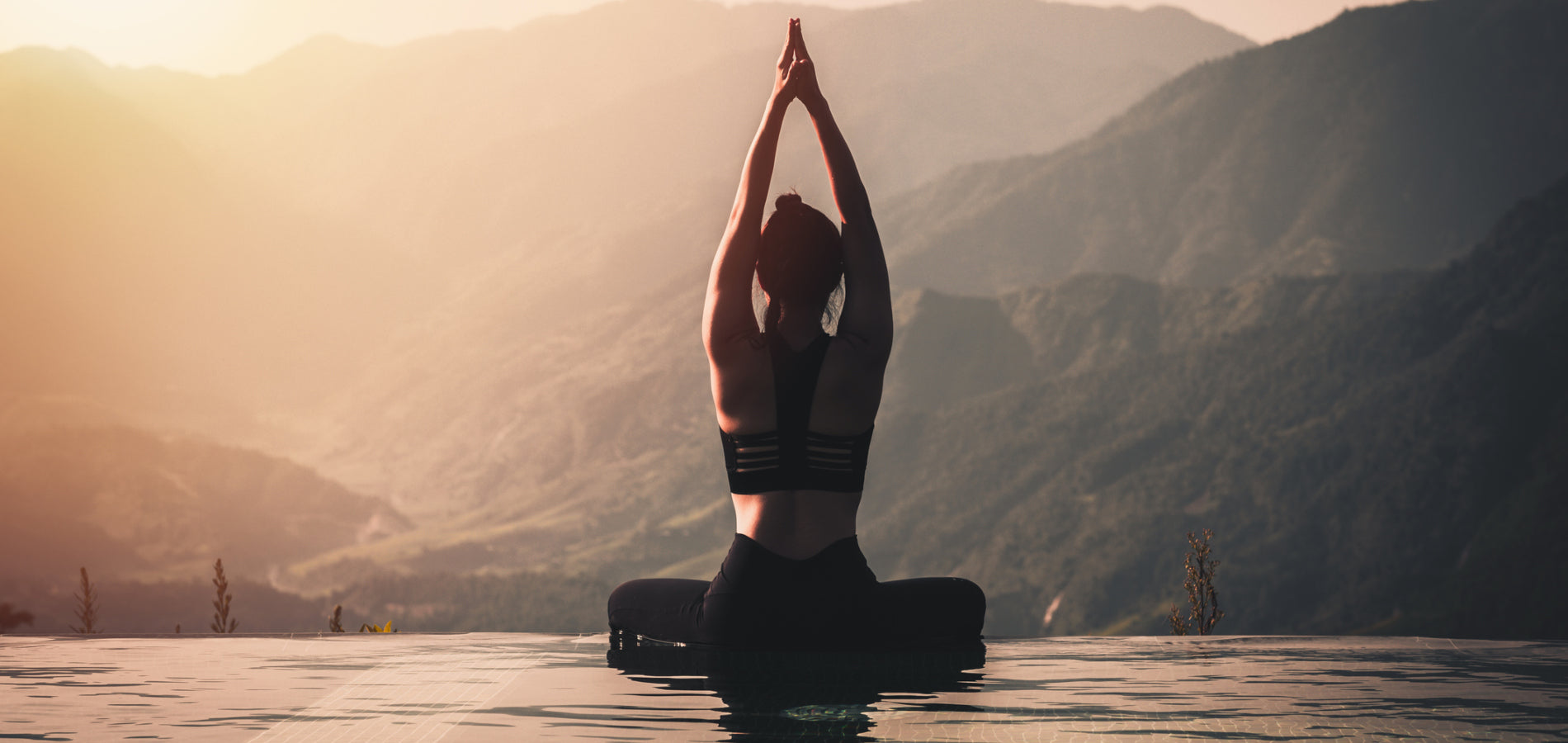 What are the benefits of eye Yoga?
What if exercise is the secret to getting rid of tired eyes? Facial fitness, especially eye yoga, can improve eye health and make eyes look younger. Why don't you try? Pockets, eye circles and wrin...
Read more