Metallic eyeshadows, the perfect party trend
Metallic eye shadows are one of the biggest trends for the end of 2020. Their subtly shimmering mirror effect makes them the beauty look ideal for making the holidays sparkle!
Glitter and skin jewels give way to more subtle eye shadows that don't lack character. Metallic eyeshadows were already on the Fashion Week catwalks and promise to make a comeback this holiday season. Metallic colors bring shine and glamor thanks to their mirror effect but remain more delicate than sequins. This year, we can simply sprinkle our eyelids with gold, bronze, silver or revisit their traditional smoky eye dark by focusing on a more refreshing color such as copper or rose gold. Classic metallic colors are must-have that work every time. However, Boldness remains the key word for 2020! We then opt for shimmering colors to put joy on our eyelids and give an air of celebration to our eyes.
From gold to copper, the classics so as not to be mistaken
Gold, silver, copper or even bronze are classic colors that always have their effect during the holidays to enlighten and glamorize the eyes. Golden is a very good choice because it is currently very trendy but above all because it suits all skin tones and all eye colors, especially brown, brown and hazel eyes. Gold is a warm, flattering shade that is terribly effective in creating a festive look.
Copper is the eye shadow shade to have in your makeup bag this year. This pretty winter color is perfect for making smoky eyes, in particular to replace the black which is often too dark and can harden the eyes. Copper brings a more modern touch and more fun that will suit the holiday spirit. Like gold, this shade is suitable for all skin tones, easy to wear and universally flattering. Copper will enhance all iris colors but will intensify blue eyes even more.
Pink is one of the hottest colors of the year. For the holidays, we then opt for its metallic alternative with rose gold. This color is particularly refreshing and soft to create a subtle and feminine sparkle. Once again, this pretty shade is universal but will particularly enhance green eyes.
Bold associations
If gold, silver or copper are safe bet, shimmering colors are still relevant today. What better time than the holiday season to embrace this trend? We dare the flashy and vibrant colors in particular purple, blue and green. You can choose a single color to cover your eyelids or combine different shades. To be on top of the trend, we bet on a daring combination of completely opposite colors that you wouldn't usually wear together. We particularly like deep purple or cobalt blue with gold, eggplant with silver or green with copper or rose gold. These combinations will ensure a beauty look at the same time modern, assertive and of course, resolutely glamorous.
How to succeed with your metallic makeup?
For a successful metallic makeup, we start by applying a base to the eyelids. Metallic eyeshadows, especially those with a cream or liquid texture, are usually quite oily. Thus, the base will allow them to be better fixed. To add more dimension and depth to the look, we don't hesitate to layer different formulas and textures. We can thus use a matte shade of the same color or a similar shade before applying your metallic makeup. To add even more shine to the mirror effect, apply a little lip gloss or creamy eyeliner on your finger.
To emphasize the eyes and in particular the metallic effect of makeup, do not forget to draw your eyebrows well and add more intensity with
our Volumacils Volume and Definition mascara
. For the rest, we choose to stay sober. We therefore work well on the complexion without overloading it for a fresh and luminous result. For the lips, we opt for either nude or for color, but we prefer a matte shade rather than a glossy, satin or glitter shade.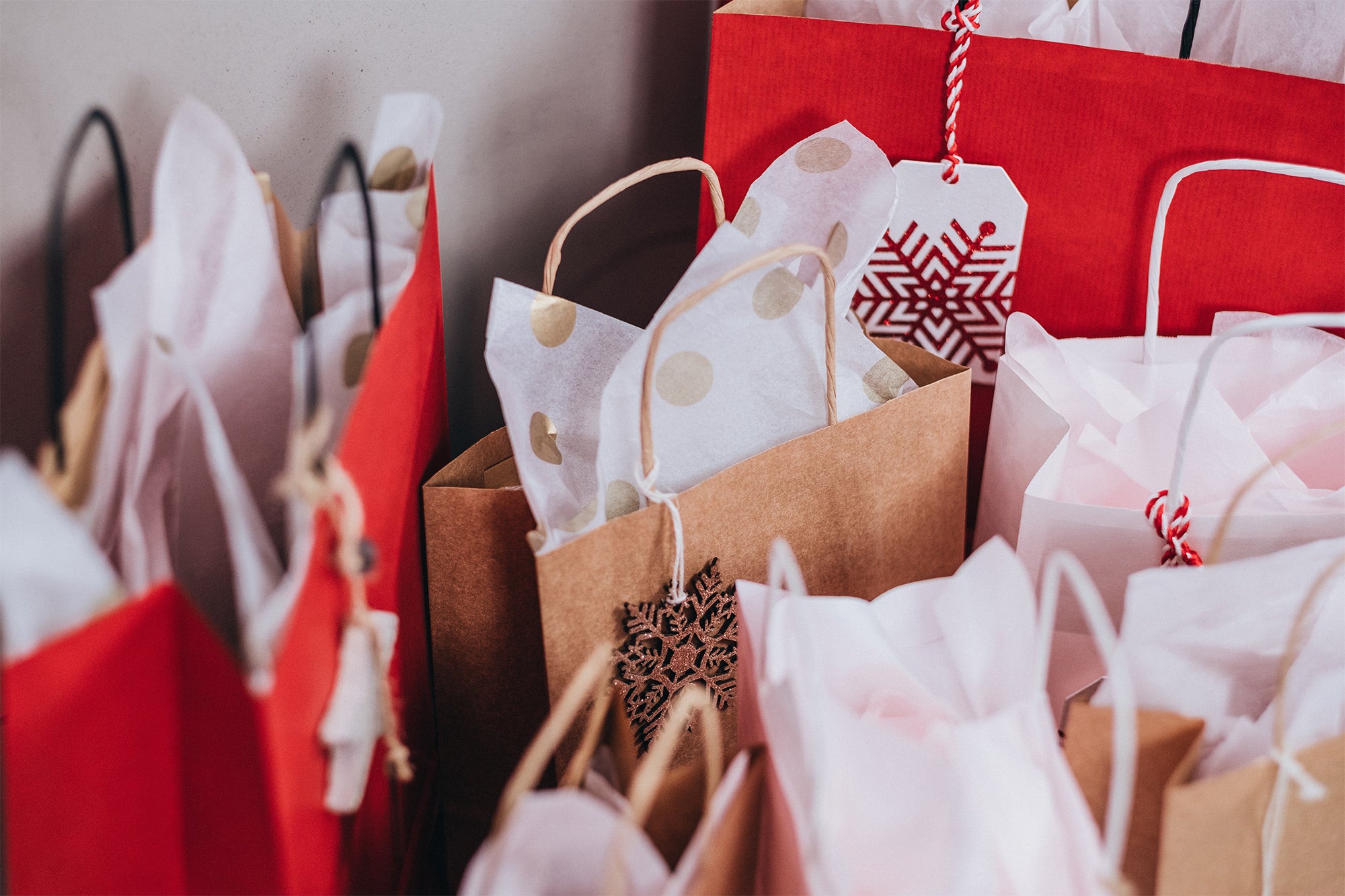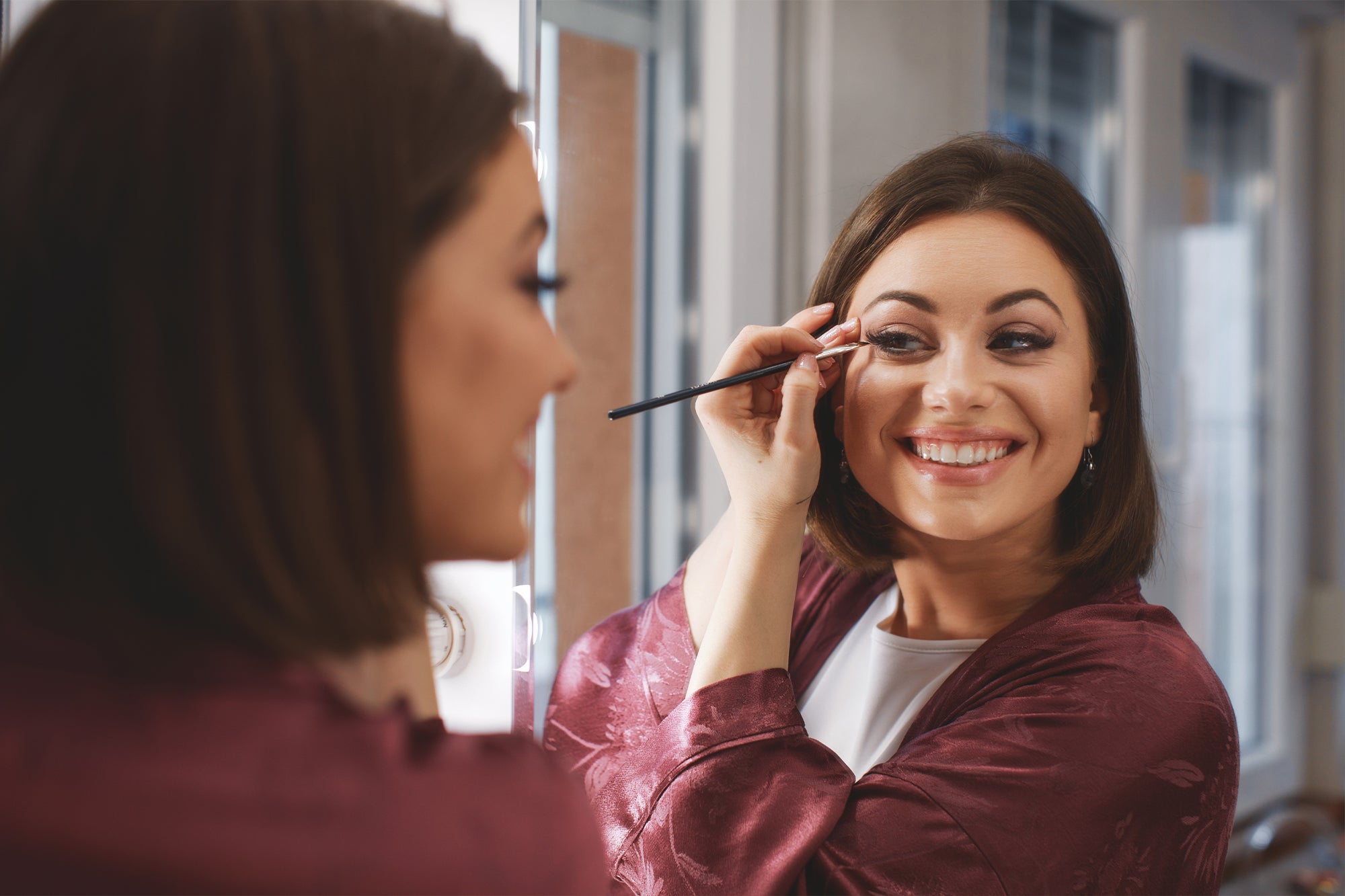 Quick, quick makeup for the holidays!
Running out of inspiration or time to achieve beautiful makeup for the holiday season? Do not panic ! L'Atelier du Sourcil shows you how to create a look that is sure to cause a stir. Between prepa...
Read more