Tips for hiding dark circles and tired eyes after a summer night
Dark circles often give a very tired look, which we would like to hide. Fortunately, a few easy tips to do before starting the day can help you skillfully camouflage your dark circles and other signs of fatigue.
After too short a night's sleep , we often feel tired and our eyes may appear slightly more puffy and our dark circles more marked than usual. This gives us a tired look that we would all like to hide as quickly as possible. How to go about it ? Discover the best tips for hiding your dark circles , when your night hasn't been very restful!
Why do dark circles appear when you are tired?
The skin under our eyes is 4 times thinner than the rest of our epidermis. This is why it tends to color more easily and take on purplish-blue hues which are the result of poor circulation of the micro-blood vessels located in the eyelids.
Fatigue, lack of sleep, stress or poor lifestyle are the most common causes of the appearance of dark circles under your eyes .
Note that certain skin types are particularly prone to dark circles. Like people with very pale complexions, who will tend to have the area under their eyes become colored quite easily.
What tips should you use to hide your dark circles?
Having beautiful eyebrows is not enough for a perfect look. It is also important to hide your dark circles and give tone to your eyes! Fortunately, beauty tips exist to help you hide the signs of fatigue and maintain a sublime look on all occasions.
Hydrate well
For healthy, smooth skin , it is important to hydrate well . It starts with drinking enough water. In fact, doctors recommend drinking at least 1.5 L of water per day. You can then perfect the hydration of your skin by applying a moisturizing cream adapted to your skin type daily. This will strengthen the resistance and elasticity of your epidermis, for more beautiful and luminous skin.
Remove makeup daily
Even if we haven't slept all night and have to go back to work. Above all, do n't forget the makeup removal step . After a festive summer night, it is essential to remove makeup and cleanse your skin. Otherwise, the cells of your epidermis risk becoming clogged. Which can cause irritation.
Use suitable ingredients for a boosting effect
Certain vitamins like vitamin C and B3 promote recovery. They stimulate blood microcirculation and quickly make you look less tired . Caffeine with its vasoconstrictor properties also allows the vessels to be less dilated and, therefore, to make your dark circles appear less.
Divert attention
To avoid focusing on your dark circles, you can widen your eyes with pretty makeup and natural eyelash extensions ! Thanks to a few makeup tips, you will be able to give the impression of enlarged eyes. Your dark circles, still present, will be compensated by this effect and will be much less noticeable !
Concealer patches
There are also special patches to limit the appearance of dark circles. They come in the form of patches to stick under your eyes. Generally composed of hyaluronic acid, this substance has the effect of smoothing the skin and preventing bags from forming under your eyes due to fatigue. These patches can be used as a course of several days or in sessions once a week.
Make-up to be beautiful in all circumstances
It is possible to hide dark circles with makeup. Here is a beauty routine that will easily allow you to erase the dark circles on your face:
Apply a moisturizer to deeply nourish your skin.
Apply a BB cream tinted to match the color of your skin tone. This will allow you to take the first step to even out your complexion and hide imperfections.
Apply your concealer. The ideal is that the latter is slightly less dark than the color of your foundation, or even that it has slightly orange tints, which will make it easier to counterbalance the purplish tints of dark circles.
Now, move on to foundation and even out your complexion with a brush or your fingers. You can add powder or a highlighter to further illuminate your complexion and further conceal the last signs of fatigue on your skin.
Finally, don't hesitate to opt for
fresh, colorful makeup
with red lipstick and sparkling eye shadow that matches the color of your eyes.
Permanent eye makeup
can also be a good alternative to
enhance your look in all circumstances
!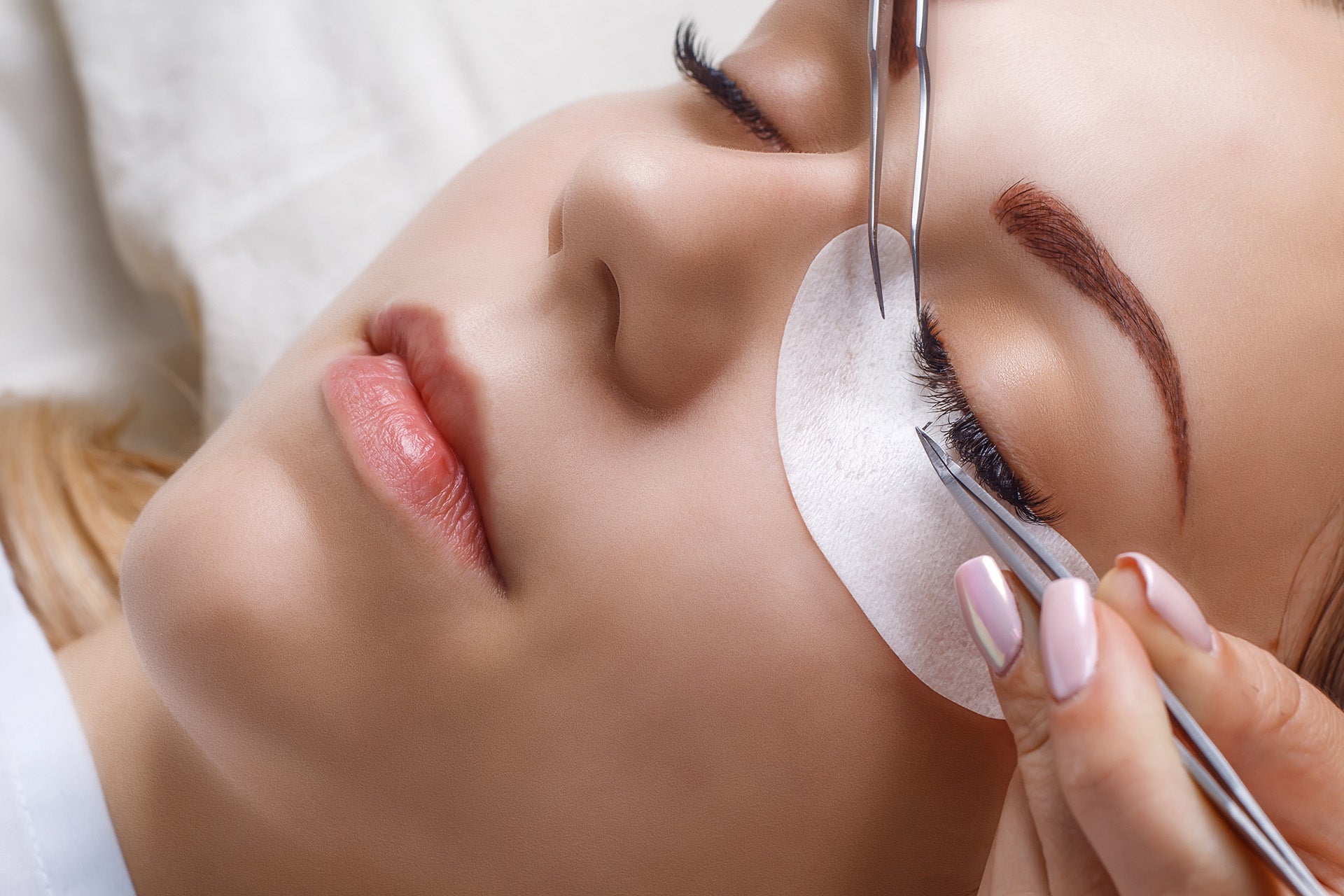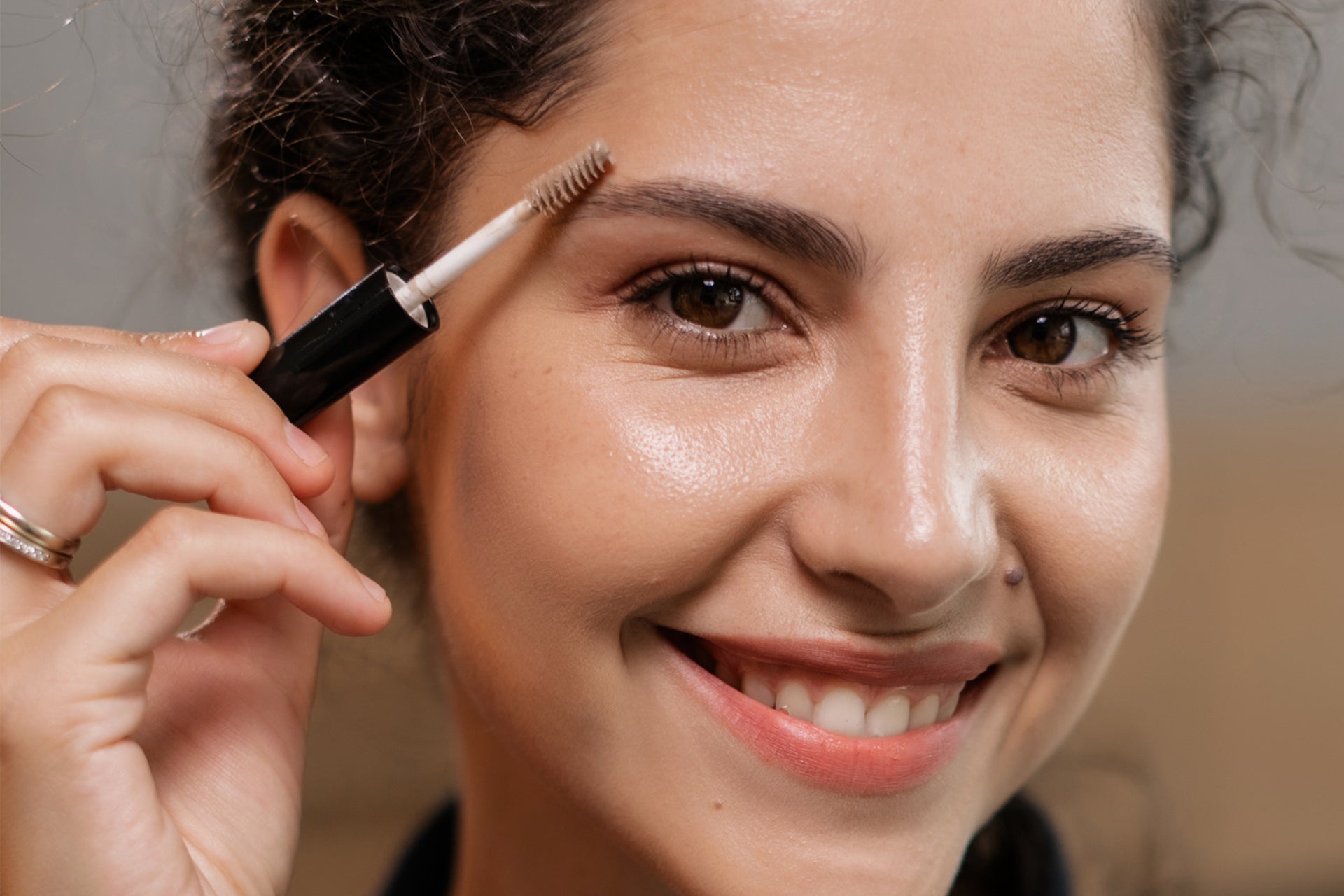 How to do natural eyebrow makeup?
Having beautiful eyebrow lines enhances your beauty and harmonizes your facial features. A well-done eyebrow make-up can, in fact, skilfully highlight your eyes to highlight your best features.
Read more