Any knowledge of ephemeral lashes
For those whose eyelashes are sparse, short or dark, the mascara is not always enough to display a pine-up gaze.
Opt for the ephemeral lashes, for an intoxicating gaze. How do you put its ephemeral washes? What is the difference with the cilia extension? You're being told everything!
Ephemeral lashes: what is it?
The Ephemeral lashes Are reproductions of synthetic cilia that are posed to flesh out the line of cilia and give more depth to the gaze. There are several types, presented with several densities or even several colors. For the most adventurous, know that you will find glitter lashes or strass.
More complicated to ask, they are generally applied in the beauty institute by a professional.
External eyelashes : These are eyelashes that cover only a portion of the line. They are deposited on the outer corner of the eye.
The Full Fringes : they cover the entire upper line of eyelashes from the inner corner of the eye to the outer corner.
The eyelashes settle with a specific glue and adapt to all the cilia, for the sublimer. The glue used is less strong than the one present in the eyelashes of the institute. If they are not damaged and well maintained, the cilia can be used several times. But a tip: make a small tour of the horizon before you make your purchase, because you will find a wide range of prices: from 5 to 30 euros about the eyelashes.
Who are the ephemeral lashes addressed?
Ephemeral washes are generally recommended for all those who want to display a sophisticated evening look, with large, dense and sexy eyelashes, whether they have fragile or resistant eyebrows. For those with naturally dark eyelashes, the application of a quality mascara and possibly the use of an eyelash will suffice. But for those who have more sparse, thin and clear cilia, the ephemeral lashes will restore intensity to your gaze. To you the stunning eye makeup! If you want to stay sober at the level of your look, you can raise eyebrows only on the outside of the eyes.
For those who wish to adopt them, you should know that there are more or less dense eyebrows that will give you a more natural effect on a daily basis.
How to ask her false eyebrows
The eyelashes are sold in kits and must be applied with a specific glue. Do not hesitate to take the fringe of cilia with an eyebrows applicator so as not to damage them out of their box. Be sensitive because they can tear apart. Then you will have to stick them to your eyelids. Start with the inner corner of the eye. If the base of the eyelashes is not adhesive, it will be necessary to lay down a line of suitable glue. They must then be allowed to dry. Do not hesitate to apply a layer of mascara to standardize your natural cilia with your eyelashes. It will also allow them to be better kept.
For those of you who don't find it very easy to ask your own eyebrows at home, please be aware that the application of cilia can also be carried out in the beauty institute, by a practitioner. At least you will be sure that the result will be optimal!
How do you remove his eyebrows?
To remove her ephemeral lashes after your evening, you also have to be sensitive in his actions. The area of the eyelids should first be dismilled and gently rubbed with a cotton-impregnated cotton to remove the glue. As with the application, care is taken not to damage the eyebrows by holding them, so you can use the eyelash applicator again to store them. Remember to disguise your eyelashes (the two-phase makeup is ideal) and make them dry if you want to regain the same quality when you reuse them.
Ephemeral lashes: tips and errors not to do
-It is not recommended to sleep with its fringed cilia
-Don't keep your eyebrows if you feel any allergy
-The recommended actions to deposit and remove them must be respected
-If the fringe of the eyelashes is too large for the size of your eye, do not hesitate to shorten it so as not to interfere with your eye and hurt you
-If you want to apply eyebrows for a big event, it is advisable to train a few days before to be sure to master the technique on D-Day!
Ephemeral lashes or eyelashes: what to choose?
Since it is not advisable to sleep with lashes, they usually use the time of an evening, for example, for a birthday or a wedding. They are therefore very convenient for a punctual event, but if you want to get nice, supplied and bulky eyelashes over the duration, you can opt for the cilia extension in beauty salon.
The Atelier du Sourcil, specialist in the beauty of the gaze, proposes different formulas for eyelashes extensions. The pose is carried out by a professional, in an institute, and lasts longer than the laying of eyebrows at home. But time has an advantage: your new cilia can hold up to 4 to 6 weeks! Of course, this type of care is more expensive than buying short eyebrows. L' Atelier du Sourcil offers you 3 kinds of eyelashes beauty:
–        The cilia extension
This is the classic formula. It's about applying individual eyelashes to one on your natural cilia. Your cilia will be more plentiful, thicker and longer. These extensions are lightweight and adapt to your active daily life. Resistant and long-lasting, you can keep them up to 4 weeks! The laying of eyelash extensions costs 60 to 150 euros.
–        Russian Volume
A revolutionary technique, the Russian volume offers finer cilia extensions with a denser and more glamora look. This beauty is ideal for women with sparse and thin cilia. A total of 2 hours per session and 200 euros.
–        Rehaucers ®
The technique of Réhaucils ® is to apply a silicone shape on the eyelid. This is painstaking work for a very natural result. The product is water resistant. The session lasts 45 min for 80 euros, or 100 euros with the dyeing of cilia in addition. Your new cilia will hold for a very long time: 4 to 6 weeks!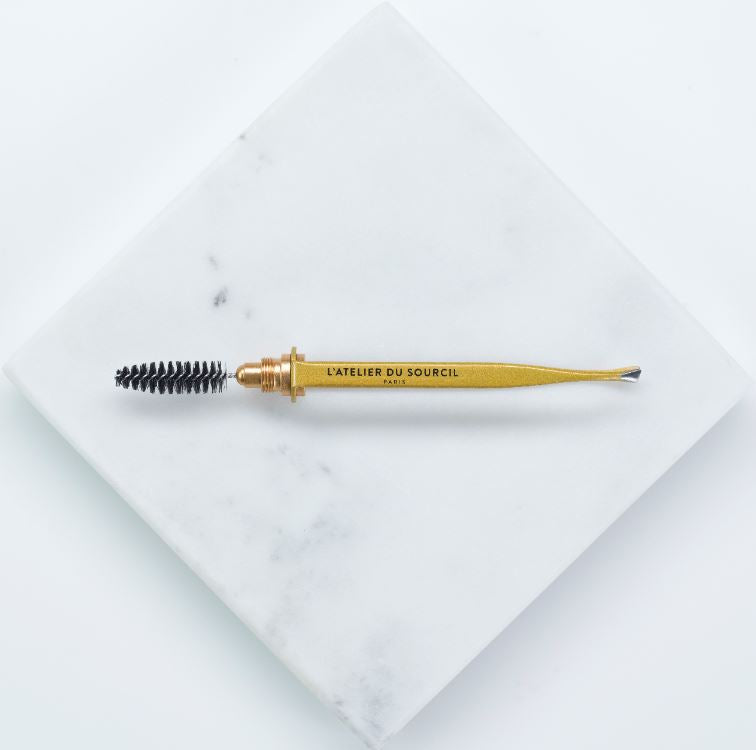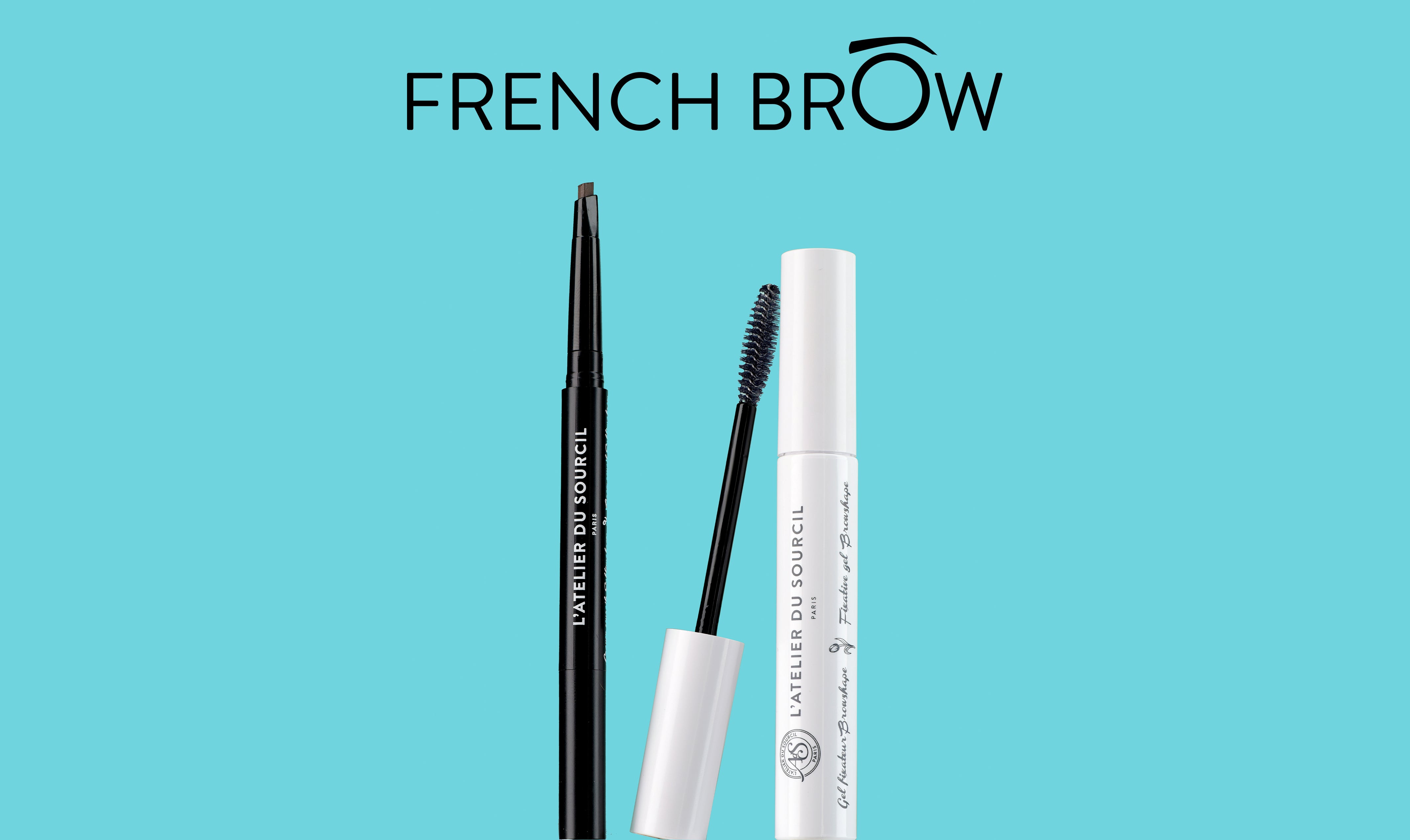 News
The French Brow, Kezako? A cleverly styled / tousled eyebrow that gives a real youthful look. Less sophisticated, more "wild", it is THE new trend to follow for sunny days.
Read more