Which mascara for a false lash effect?
Aren't these women with long, full eyelashes stunning? Their looks attract us and bewitch us tirelessly. But what must be done to achieve the same results when doing your makeup? Here are all the tips from Atelier du Sourcil.
Do I have to wear false eyelashes to have a mesmerizing look?
We see them more and more: false eyelashes are everywhere! Like many makeup products, false eyelashes were first reserved for TV shows and movie stars, but in recent years they have been on the beauty shelves. You can get fancy false eyelashes (with glitter, rhinestones or neon pink) or those with more natural shapes and colors to simply flesh out existing eyelashes. And then there is also the possibility of applying very wide and very dense false eyelashes with one or more rows of eyelashes. They then bring a volumizing effect that is both chic and bewitching.
However, we are not all fans of false eyelashes. Indeed, these can be difficult to apply, providing a slight feeling of heaviness on the eyes.
Fortunately for us, applying false lashes is not the only solution available to have a dramatic effect. There are now mascaras that give the same false lash effect to our eyes without having to apply it.
Which mascara to choose to obtain a false lash effect?
The false eyelash effect mascaras usually make the difference thanks to their brush and the product itself. They allow you to curl the eyelashes, separate them and apply a layer of material to them.
The Upebrow Mascara by Atelier du Sourcil offers a very thick brush that allows you to apply more material to the lashes and shape them to lengthen them. The product rich in pigment allows an intense and powerful look.
How to apply makeup to obtain a false eyelash effect without false eyelashes?
Nothing like a beautiful eye makeup to have an ultra bewitching look. Here are some tips and tricks to teach you how to apply makeup and get the most beautiful false lash effect without missteps.
Applying makeup
We do not forget to apply makeup well, of course. Start by applying your foundation, cream or powder foundation depending on your preferences. Then, mask the few dark circles that you may have by using a concealer.
Eye makeup
To ensure long-lasting makeup, apply an eyeshadow primer. This is applied in very small amounts to all of the mobile eyelids. It does not take more to make the makeup that you have applied with care and thoroughness last.
Then apply your eyeshadow (depending on your color preferences or effects). If you want to add more depth to your eyes, do not hesitate to apply the darker eyeshadows on the outside of your lids and the lighter ones on the inside.
A light touch of an iridescent white eyeshadow in the inner corner of your eyes, will refresh your eyes and intensify them
Brush your lashes and curl them with an eyelash curler to prepare them for mascara application
To reinforce this first very sheathing and filling effect, you can apply a mascara base. Often translucent or brown, they help to discipline the lashes and prepare them for the application of the next mascara
Then use a mascara like Upcils Mascara and apply several coats. Thanks to its brush, the material will be distributed over all the eyelashes and will cover them for a sublime false eyelash effect
For a still even distribution of the material on your lashes, consider accompanying the application with a light zigzag movement. It will allow the brush to apply the mascara deeper and catch all of the lashes.
Finish your eye makeup by drawing your eyebrows using the Sublimabrow Beveled eyebrow pencil.
Finally, if you think your lashes are naturally very short or sparsely packed, you might want to change that. In this case, know that there are cures to grow the eyelashes and make them denser. Usually they last three weeks and show a real change.
Lip makeup
For the lips, there is no point in loading your makeup with a lipstick that is too flashy or with a color that is too intense. If you want to draw the eye to your eyes, better bet on a light gloss gloss or a lipstick with a light shade.
What about makeup removal?
Whether or not you apply waterproof mascara, intense eye makeup will require makeup removal to match. A makeup remover oil or balm will be perfect. The oily texture grips all the material (even when there is a lot of it) which will then be removed by hot water when you rinse your face.
In all cases, favor an easy, fast and effective make-up removal, without cotton and therefore very gentle for the fragile skin of your eyes, the thinnest area of ​​the face.
If you don't like oils or balms, choose a two-phase makeup remover. Two-phase make-up removers also use an oily part to catch make-up residue but combine with a micellar solution that is lighter than a cleansing oil.
All you have to do is get started and have fun!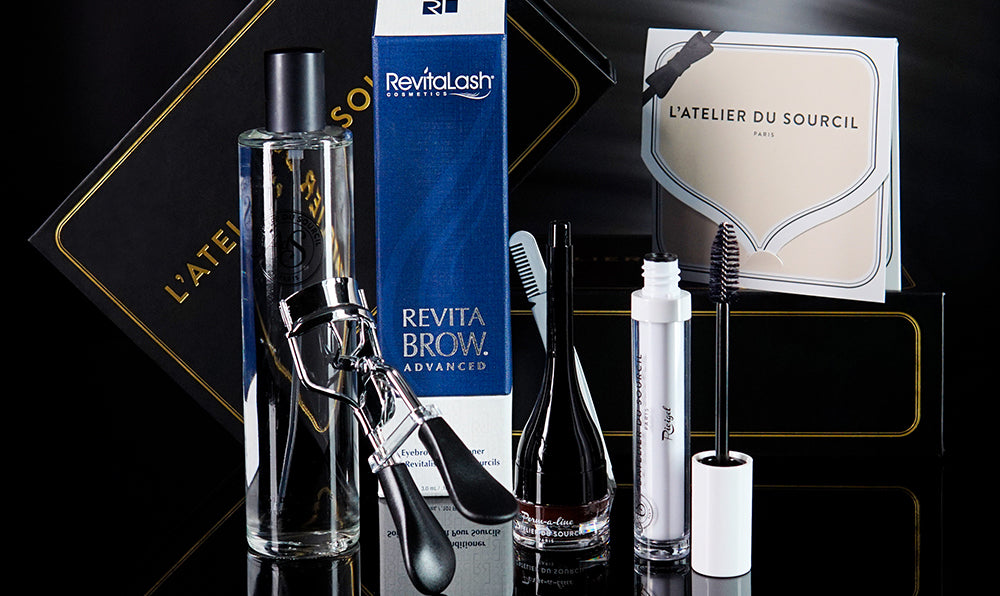 Les astuces de Joss
Ifor a month, your lashes are curled without the help of an accessory! This is what the Réhaucils, the flagship performance of the Eyebrow Workshop, promises you.
Read more