Why are my eyebrows curling and curling?
Eyebrows that curl and curl often seem unsightly to us. Fortunately, tricks exist to discipline them and have an impeccable line of eyebrows in all circumstances. 
Having flawless eyebrows is every woman's dream. Indeed, the eyebrows frame our eyes and embellish the natural features of our face. The more your eyebrows are well drawn, the more your look will be sublimated. That's why curling and curling eyebrows are often our worst enemies. But, how to find straight and disciplined eyebrows ? Quickly discover effective tips to perfect your eyebrow line. 
What is the origin of our rebellious and unruly eyebrows?
There can be many reasons for curly or curled eyebrows . In the majority of cases, the most common cause remains poorly performed eyebrow waxing . Indeed, repetitive and overly invasive waxing can make your eyebrow hairs more bushy and rebellious. 
Lack of hydration and the application of unsuitable products to your eyebrows can also damage them over time. This is why carrying out a regular beauty routine is essential if you want to maintain flawless eyebrows.
The solutions to find a perfect eyebrow line
Here are some easy tips to help you enhance your eyebrow line for an intense look on all occasions. 
Eyebrow brushing
Just like your hair, it is important to brush your eyebrows daily . This removes impurities and dead skin that may have accumulated there. It's also a first step to start disciplining them in a completely natural way . 
It could not be easier ! All you need to do is use an eyebrow brush or more simply everyday objects, such as a previously cleaned mascara handle or toothbrush. Then brush your eyebrows upwards and starting from the head of the eyebrow to the end located on the outer side of your face. 
Use an eyebrow fixing gel
Cosmetic products also make it easier to tame stubborn eyebrows . Fixing gels, colored or not, are very effective and will allow you to enhance your eyebrow arches for a guaranteed long-lasting effect. 
However, be sure to choose your eyebrow fixing gel carefully . Opt for a quality product and if it is also colored, take the time to choose the proposed shade carefully. It should be as close to your natural color as possible . You can apply your fixing gel like a mascara or with a specific brush, depending on how the product looks. Some fixing gels can even be used as an eyebrow pencil, to which a brush has been added to spread the gel evenly over all of your eyebrow lines 
Finally, whatever method you have opted for, systematically at the end of the day, wash your eyebrows gently , so that the pores of your skin are well ventilated. This will limit the risk of irritation due to clogging of your epidermis. 
Thicken your eyebrows
For people who have very full eyebrows , thinning them by cutting off the excess can be an effective solution. Nevertheless, act with delicacy and without haste so as not to have unpleasant surprises. To perform this method best, start by brushing your eyebrow hairs upwards. If any of your hair extends beyond your brow bone line, gently trim it without exceeding the top line of your eyebrows . This will reduce the length of your hair and reduce the risk of it curling or curling. Another advantage, shorter eyebrow hairs also give your face a more maintained appearance and facilitate hair removal. 
Moisturizing care
Like all parts of our body, eyebrows have their own beauty routine . Do not hesitate once a week to exfoliate your eyebrows , in order to remove dead skin and other residues that could have lodged there. Ready-to-use cosmetic products are commercially available. Choose products made with ingredients of natural and organic origin. If you don't have this type of cosmetic on hand, a mixture of olive oil and sugar can do just as well. Apply it directly to your eyebrows. Gently massage your eyebrow arches in small circles and rinse gently with clear water, or with a little soap to remove the presence of any greasy substances. 
Finally, finish your moisturizer by applying a nourishing vegetable oil , such as castor oil, coconut oil or jojoba oil, which has restorative properties. Our Revitabrow conditioning treatment can also be a good solution to take care of your eyebrows and fight against environmental aggressions . A must for a successful make-up routine!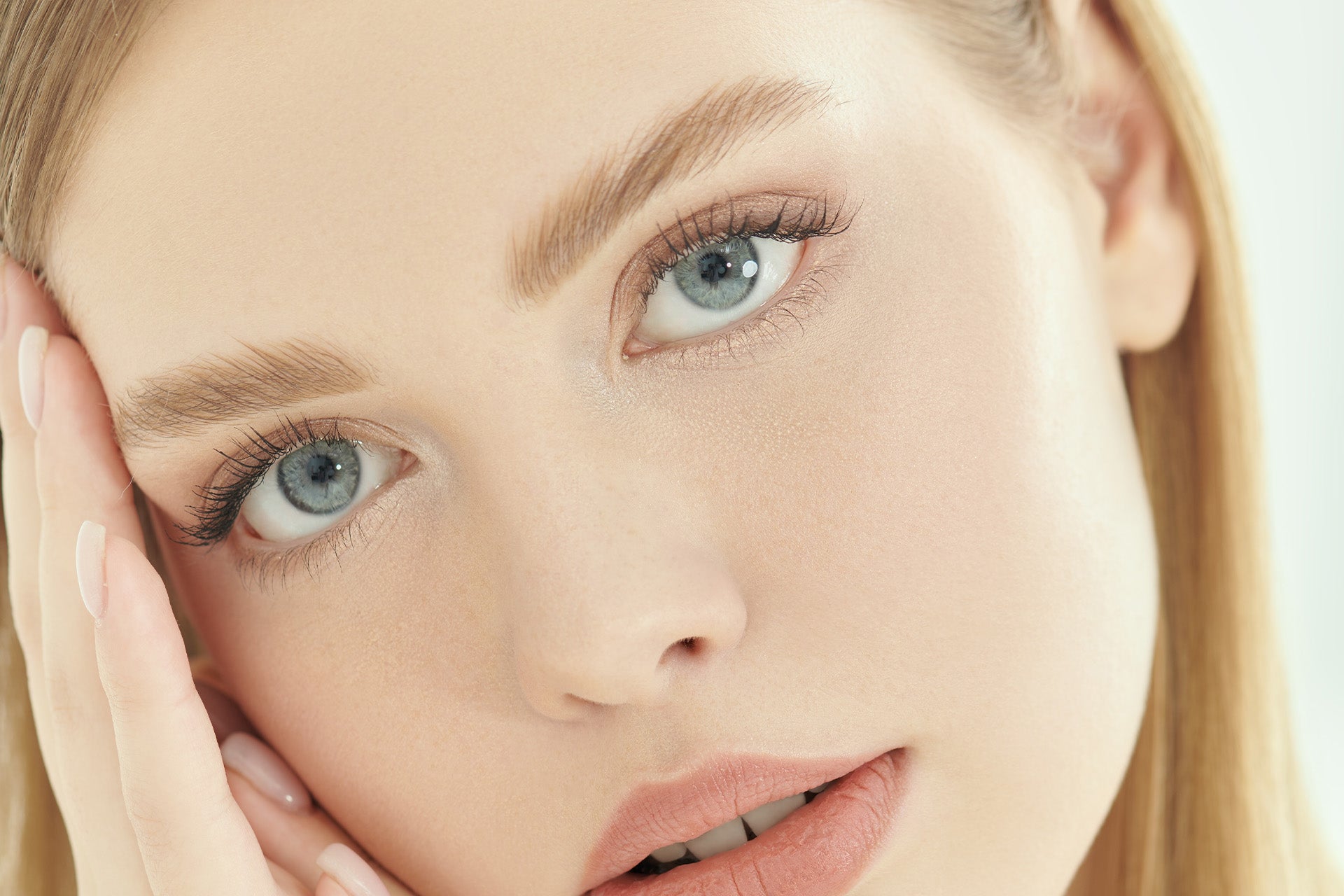 How to make up when it's very hot?
The first heat starts to appear and can have unpredictable consequences on your make-up. Fortunately, simple gestures to perform can allow you to keep a fresh and luminous makeup in all circumstances!
Read more