Discolored eyebrows, should we succumb to the trend?
One of the most surprising trends is gaining momentum on social media. Indeed, the discolored eyebrows seem to conquer the Web. But should we really succumb to whitening our hairline?
The eyebrows are also subject to trends! For several years, we have liked them voluminous, well defined and harmonious. We tend to fill and color its line to make it thicker. Eyebrows have the power to transform the face which can change dramatically depending on the thickness, shape or fill of its arch. After the feather or wet look eyebrow trend, it's time for bleached eyebrows. This phenomenon started to emerge at the start of the year, but it was without counting on model Hailey Bieber who sported bleached eyebrows during Milan fashion week. Since this change of look, many people have taken inspiration from the young woman by bleaching their eyebrows and do not fail to show the result on social networks. Eyebrow discoloration offers a completely different look. The look will not be at all the same as with natural eyebrows or eyebrows filled in with a pencil or other makeup product. So should we really try the experiment by giving in to the trend?
What is eyebrow whitening?
Eyebrow bleaching is all about bleaching the hairs. Like hair discoloration, it is a chemical procedure which lightens eyebrows, usually with hydrogen peroxide. You can also bleach your eyebrows using other techniques, including hydrogen peroxide.
How to whiten your eyebrows?
Like bleaching or coloring the hair, bleaching the eyebrows requires check the possible risks of allergies at least one day before applying the bleaching product. Before touching his eyebrows, we apply a little product behind his ear. If after 24 hours there is no swelling or redness, you can use the bleaching product on her eyebrows.
Clean your hairline well before applying the bleach. You can apply moisturizer or petroleum jelly on the skin around the eyebrows to protect it. The hairs are then covered with the whitening product and then wait for about ten minutes. All you need to do is clean the eyebrows again.
Is Brow Whitening Really a Good Idea?
Eyebrow discoloration is ephemeral, you are not taking a big risk by giving in to this trend. It only takes a few weeks to regain its natural color. However, on dark hairs, the discoloration may turn orange. Thus, it is necessary to carry out two or three bleaches to obtain the desired shade. This can then further damage the hair and skin of the eyebrows.
Indeed, the discoloration kits contain many chemicals which are not good for the skin and hair. Peroxide, ammonia, and some other chemicals are harmful, so it's best to avoid them. The fact that the discoloration of the eyebrows is ephemeral requires regular touch-ups. The roots of the eyebrows will grow in the natural color of your body hair, and the bleached look is difficult to maintain. In addition, bleached eyebrows are not suitable for all skin tones, nor all hair tones, and they can drastically change the face.
The product can also stain the skin by bleaching it, although this will be short-lived. Finally, eyebrow discoloration can lead to skin reactions especially redness or stinging, especially on sensitive skin. So it's best to avoid fading the eyebrows and go for a less invasive option to create that bold and very couture look.
Are there alternatives to bleaching to whiten your eyebrows?
If you want to give brow bleaching a try, there are ways other than chemical bleaching to try your hand at the trend. Makeup is a great way to whiten your eyebrows. There are several techniques. You can first apply a foundation of a lighter color than the one that matches your skin tone to your hairline. To accentuate the bleaching effect, makeup can be fixed with translucent or white powder.
You can also apply violet-colored corrector on the eyebrows as well as concealer or concealer color skin but always lighter than its complexion. The eyebrows will appear discolored although they will not be fully bleached as with chemical bleaching. This will allow
bring
lightness in the eyebrow
and get an idea of ​​what real discoloration could look like. Makeup is therefore a very good idea to create a fleeting and daring look.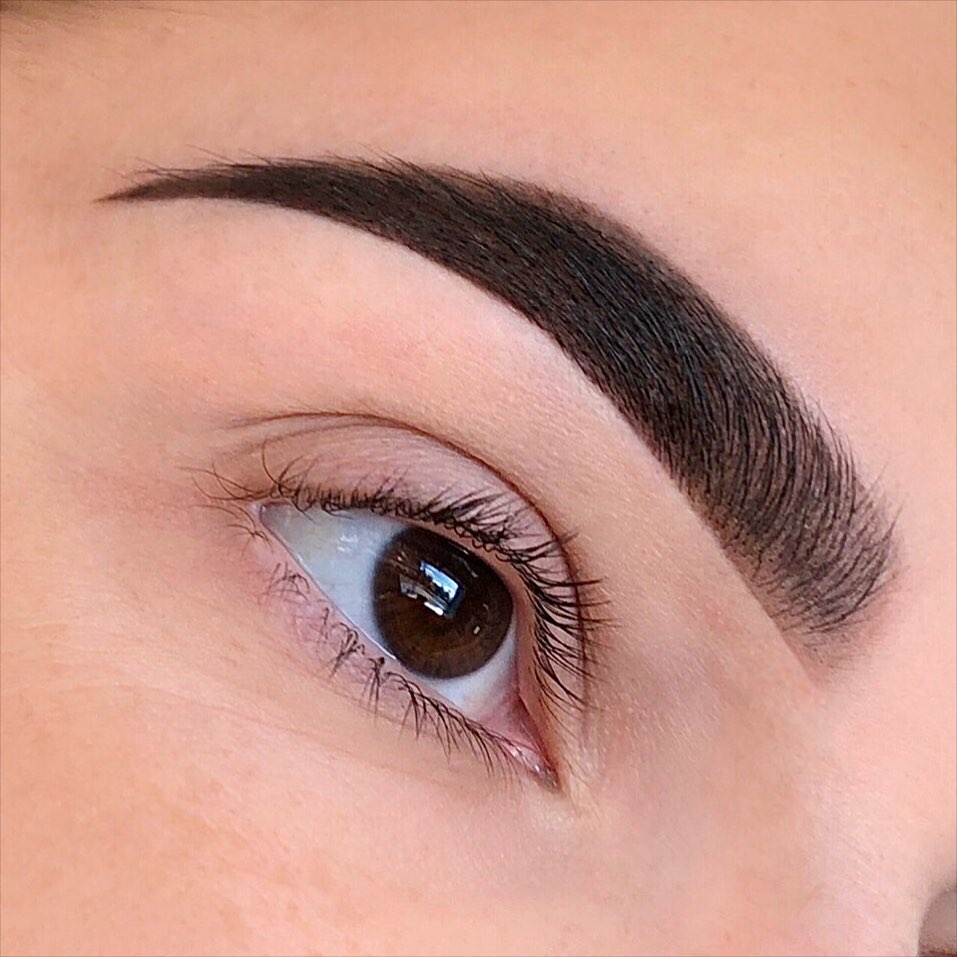 Can you use henna to tint your eyebrows?
Henna has been used for thousands of years to color and strengthen hair. Can this real shaping treatment be used for eyebrow tinting and is it really a good idea? Henna comes from a shrub that is c...
Read more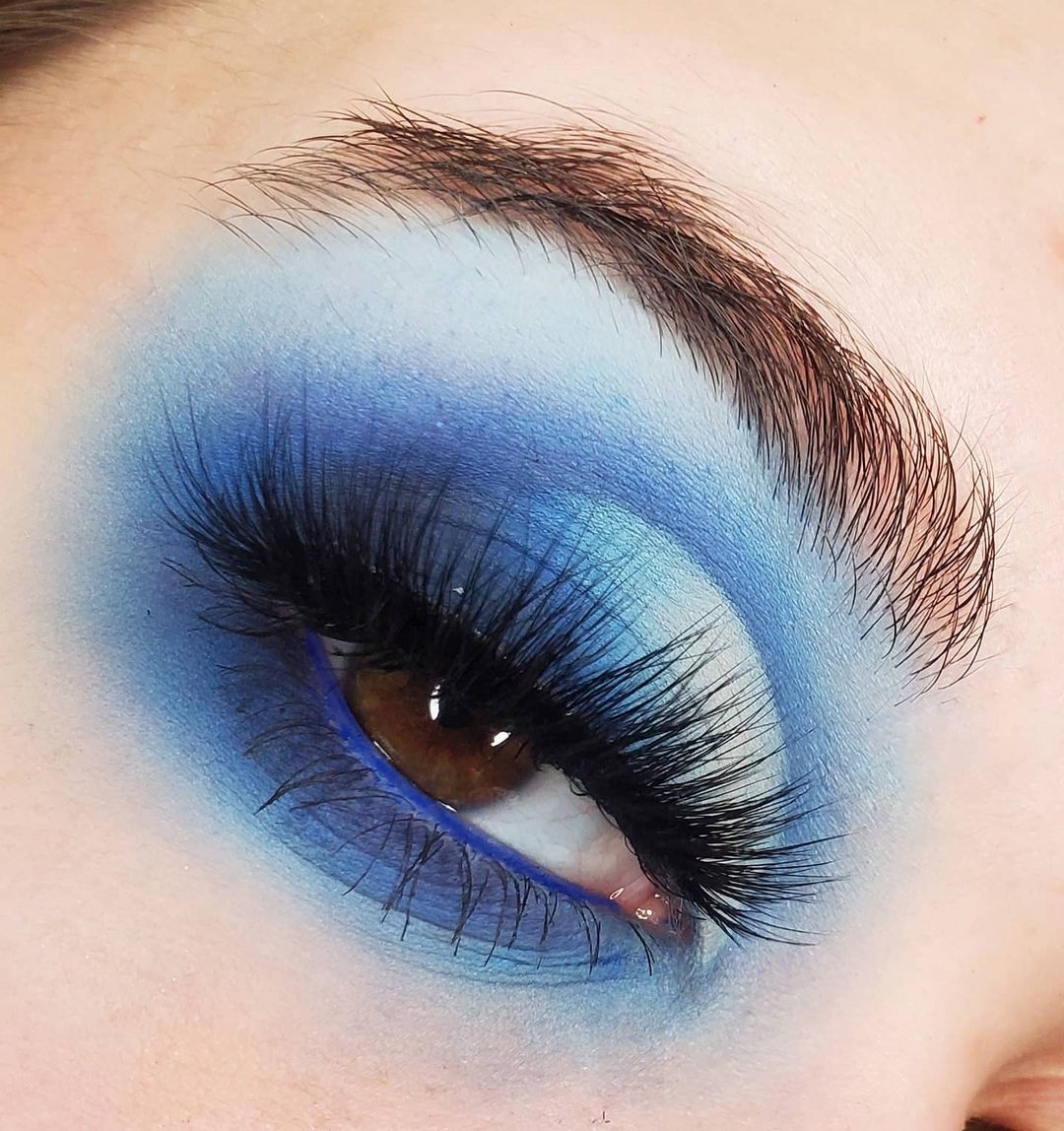 Le Bleu, a new must see in autumn
Although people usually like the neutral color of autumn, this color is not limited to hot and sunny days. Blue is one of the most important colors of the season. For years, nostalgia has been hang...
Read more