How to create your homemade eyeshadow?
In order to choose the ideal color and natural and organic components, it is quite possible to make your eyeshadow yourself. While the task may seem complex, it is actually very simple. The proof with this easy recipe!
Eyeshadows illuminate and intensify the look. They are among the most popular makeup products. While the trend is towards natural cosmetics, it can be interesting to make your own eye shadows yourself. Just like creating your own mascara or eyeliner, it may seem intimidating at first, but in reality, the process is very simple.
Make your own eyeshadow present from many advantages. The first is that it allows to control the ingredients used and thus eliminate all toxic components or that could cause allergies or a certain sensitivity. You can make eye shadow from completely natural and organic ingredients. One of the strengths of homemade makeup is also the fact that it is possible to obtain custom colors that may be hard to find in the store. Another bonus point but not negligible, creating your own eyeshadow is cheap, which therefore saves money. So ready to whip up your next eye shadow?
How to choose the right eye shadow color?
First of all, avoid using food coloring, baby powder or pencils that could damage the eyes. We turn instead to mica powder, a shiny mineral powder colored by natural pigments that achieve a sparkling effect. Micas are widely used in the manufacture of makeup products. To make an eye shadow, you can opt for a single color or mix them to obtain a unique shade. It is important to choose premium grade mica powder that is suitable for the area around the eyes.
There are also color pigments, especially based on clay or iron oxide, many more intense than the micas. They allow you to create matte eyeshadows, but you can also mix them with mica powder to adjust the shine of the product.
For even more naturalness, it is possible to use natural spices. Most of them are probably already in your kitchen! The only downside to this alternative is that the eyeshadow will be less pigmented. For the colors, we will choose for example turmeric for gold, saffron for orange, spirulina for green, charcoal for black or even cocoa powder or nutmeg for browns.
How to create your homemade eyeshadow?
To create an eye shadow, the pigments need to be incorporated into a base. There are already ready-to-use databases, but you can also create your own.
Before starting, all equipment is sterilized with alcohol.
To make the base, we first use arrowroot powder, also called arrow-root, a plant native to tropical America. It absorbs sebum so that makeup lasts all day. It also helps revive the pigments used. It can easily be replaced with corn starch or rice powder.
Using a measuring spoon, drop half a teaspoon of arrowroot powder into a container. The mica powder, the iron oxides or the selected pigments are then added. You can also opt for a mixture of the two. Micas are easier to work with iron oxides that will need to be crushed in a mortar with a pestle. The amount of pigments used usually depends on the colour you want to get. For eyeshadow with mica powder or spices, add 3 half spoons of pigments. For eye shadow with iron oxides, the proportions are reversed because the pigments are more intense. So we will use more marante powder than pigments.
Mix everything before adding a quarter teaspoon of vegetable oil of your choice or shea butter. These products will moisturize the eyelids. Coconut and sweet almond oils are the most commonly used. Mix again and just fill the container with your homemade eyeshadow. Let it rest for about 24 hours before using the make-up.
This eyeshadow is Natural, Moisturizer and applies like any other eyeshadow. It lasts about 3 months. After this time, it is advisable to discard it to avoid the proliferation of bacteria.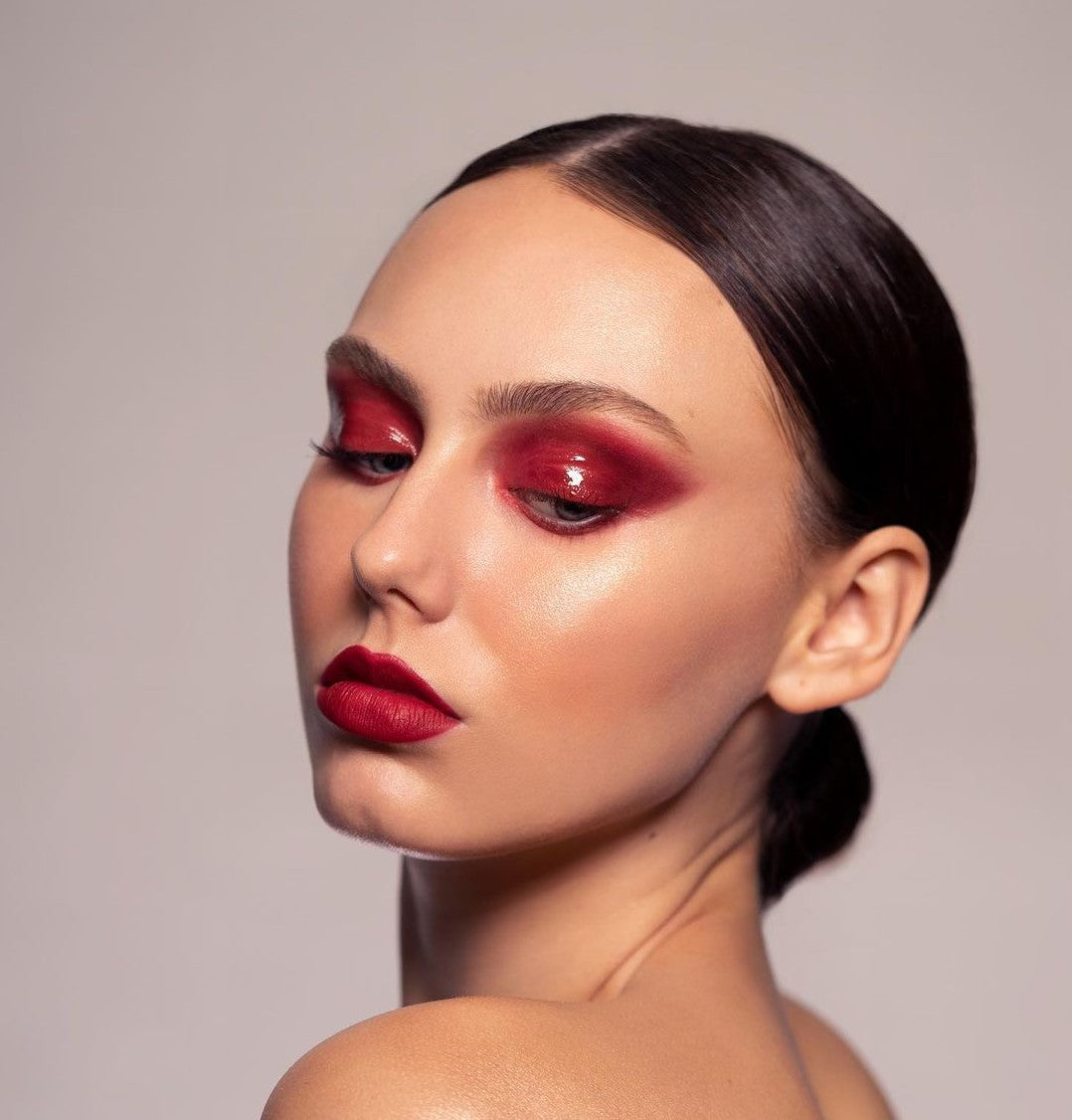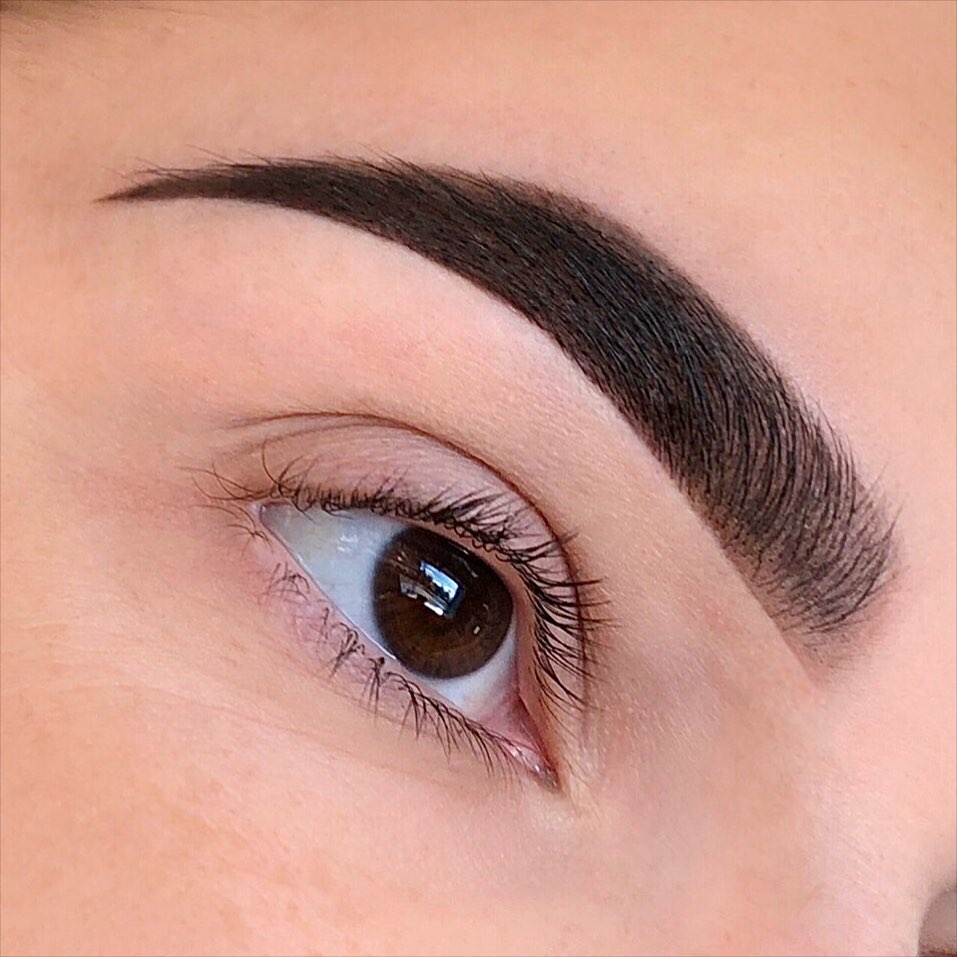 Can you use henna to tint your eyebrows?
Henna has been used for thousands of years to color and strengthen hair. Can this real shaping treatment be used for eyebrow tinting and is it really a good idea? Henna comes from a shrub that is c...
Read more